Logo
Call us for your metering needs on 03333 397 997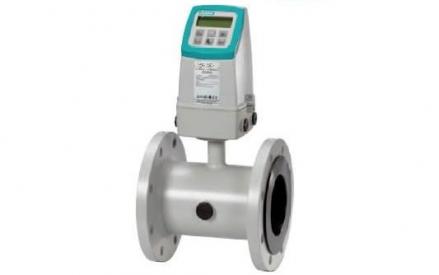 Electromagnetic Flow Meter, MAG5100w, HIRE
---
Summary
The Mag 5100w flow sensor is an inline electromagnetic flowmeter with outstanding accuracy, suitable for water applications. The meter requires a power supply and conductive media flowing in a full pipe if the pipe drains empty the meter will detect this and can tell you via a relay. Mag meters produce an almost zero flow restriction improving your pump delivery. The Mag6000 electronics are mounted directly on top of the meter
Features and Benefits
Clear Bore Construction, gives a low cost of ownership as your pumps will not have to work against an obstruction
Low Power Consumption, saves you money
High accuracy and repeatability, gives you confidence in your flow readings. Typically ±0.42% of rate accuracy (MAG signal converter) Optional ±0.21% of rate accuracy available. (MAG 6000 signal converter)
Rugged construction with no moving parts means no wear, tear or clogging and maintenance-free operation for many years.
Empty Pipe Detection alerts you when your pipe has run empty and prevents the meter from showing sporadic flow readings.
Backlit Display and Keypad, allows users to easily view meters outputs, setting and make changes without the need for additional equipment.
Bi-Directional Flow Measurement provides you will all the information on the direction of movement within your pipe.
SENSORPROM™ Technology provides automatic download of start-up settings for each transmitter that is connected to the sensor with no loss of calibration information or user setting.
Technical Details
Drinking water approved version (EPDM)
Conforms to OIML R49 and ISO 4064
Operating temperature from -40 to +70°C
Simple on-site upgrade to IP 68 of a standard sensor
Conforms to EEC directives: PED, LED, EMC
Self-diagnostics for easy troubleshooting
Build-in length according to ISO 13359 (up to DN400mm)
Tech Spec
Sizes from 25mm-150mm Diameter
PN16 Flanges
Liner EPDM rubber
Applications
Chiller Water
Mains Water
Effluent Flows
Test Rigs
Waste Water
Sewage and Sludge Flows